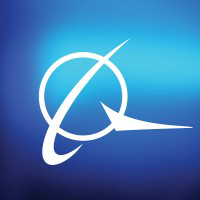 Unstructured internship
Huntsville, AL
Employed:

Summer 2018
Format: In-person
Department: SLS Core Stage
My experience
Overview
I ran multiple FEA analyses on a simplified model of a part, and the results were compared to a more detailed model of the part. The first week was training with the FEA software they used (meanwhile other interns in my vicinity did CATIA training). I had a manager but worked much more closely with a mentor.
Boeing has a variety of intern events and organizations for women, minorities, veterans, and young professionals. Informational interviews were encouraged but not to the degree of another Boeing site I interned at. The engineers around my cubicle were great to talk to, though we did not work together. There were intern activities, but if you worked 10 weeks from the earliest start date, you may miss a few at the end. My work was slow, but I liked my mentor and other business groups. Generally your experience was dependent on which manager/group you were in. Overall it was good experience with FEA and aerospace. I decided I wanted a job with less stagnant work... but later I realized that a lot of engineering jobs are like this. Before this job, I was in a Boeing-sponsored externship. I think you have an advantage if you're from one of their target (EAHI) schools or are in the same state (i.e. Alabama/Auburn/UAH).
Would recommend it to people who...
are interested in aerospace and learning/networking with others.
Impact of work
Time spent working

Interview advice
How did you find the job / apply?
Interview Rounds
Interview type
Interview questions
STAR format questions about projects
Advice on how to prepare
I was interviewed for a Boeing-sponsored leadership program, and I was not interviewed again for subsequent internships.
More questions? Send the reviewer a message!