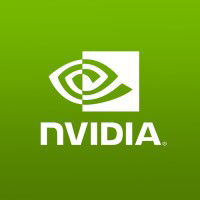 Software Engineering Intern
Remote
Employed:

Spring 2021
Format: Remote
Department: Autonomous Vehicles
My experience
Overview
I delivered feature work for a 3D map editing tool used in Autonomous Vehicle development. The majority of my work was implementing customer requests .
Love the company, would highly recommend it to anyone.
Pros
Engaging, Meaningful, Real-work
Cons
Too busy at times, high workload (not too bad if you like that)
Impact of work
Time spent working
How did working remote affect your experience?
NVIDIA did the best job out of all the remote internships I've had (3 now) at making the remote experience enjoyable. it was rough at times being on EST and working PST.

Interview advice
How did you find the job / apply?
Interview Rounds
Interview type
Interview questions
Mostly leetcode questions, so you gotta know those. They also asked me how I would design a full-stack product similar to the one I worked on (theoretical, not actual implementation).
Advice on how to prepare
Be able to talk about real-world application development and walk through examples. Really know your leetcode, as I had to do several of these.
More questions? Send the reviewer a message!