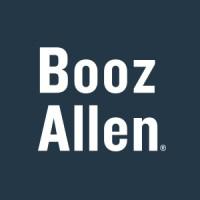 Remote
Employed:

Summer 2021
Format: Remote

My experience
Overview
I was assigned a problem statement based on client work at the Hunstville, AL location. My team coded a web-based dashboard and performed a cost analysis and ROI calculation based on the work we did. We then presented at the end in a competition against the 25 other teams of interns.
Despite being virtual, I got really close with my teammates and our leaders. I had so much fun working with them everyday and would recommend this internship to anyone!
Pros
The work is applicable to the real world, and will be developed further by the firm after I leave my internship. Everyone was also very friendly and happy to help interns. I was also assigned a mentor to give me advice throughout the summer.
Impact of work
Time spent working
How did working remote affect your experience?
Despite the virtual environment, my internship was a huge success. I collaborated with other interns on my team on Microsoft Teams video calls.

Interview advice
How did you find the job / apply?
Interview Rounds
Interview type
Interview questions
The interview was 1 hour long, and it was in the format of a conversation, with a few situational questions about collaboration.
Advice on how to prepare
Network with people at the company if possible, and show enthusiasm if given the opportunity to interview.
More questions? Send the reviewer a message!