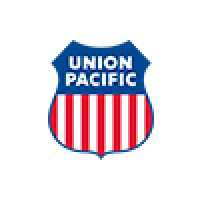 Information Technology Intern
Unstructured internship
Omaha, NE
Employed:

Summer 2021
Format: Remote + In-person

My experience
Overview
I prototyped and developed the front end of client facing ticketing interface with Jira. Basically, their current system had way too many emails so this would put everything in one nice customer portal.
I attended Missouri University of Science and Technology and was a Computer Science major when I applied for, interviewed, and got my offer here. The company didn't really care that I was transferring and had changed my major and I have intern peers from all over, but they do recruit heavily from people who fall into the demographic I just listed. It's a SWE internship, despite what the title says, all we do is code (except for the first week when I prototyped because the project was still in the research phase and I was the only one who knew how to use Figma).
Pros
learned a lot, corporate housing and free unlimited 90 day bus pass, optional intern events if that's your thing, high level of return offers for both internships and full time
Cons
in Nebraska, company's tech is a bit antiquated
Would recommend it to people who...
like the Midwest, want a good shot at a return offer
Impact of work
Time spent working
How did working remote affect your experience?
Most people I know were virtual this summer, so it was nice to be able to go into the office. You had the option to do fully in person, but you had to come in person at least 2-3 days a week on my team. I liked being able to form connections with people in person but also have the flexibility to work from home on days when I was tired/sick/etc.

Interview advice
How did you find the job / apply?
Interview Rounds
Interview type
Interview questions
Pretty standard behavioral. They ask about your experience with tech, but no problems you need to solve.
Advice on how to prepare
Have a decent resume, have like 2 questions to ask the interviewers if you have time, and maybe do a few practice behavioral questions with a friend beforehand.
More questions? Send the reviewer a message!