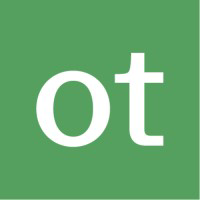 Unstructured internship
Atlanta, GA
Employed:

Fall 2020, Summer 2020
Format: Remote
Department: R&D - Audit Team
My experience
Overview
I didn't have a "project" so to speak. I was on a team, and treated as an equal team member from the start. This is what i loved the most about the experience. I was involved in all of the sprints and had tickets to complete involving features that went to the main application. There was zero busy work. I fixed bugs, added new features to the web app, and wrote test cases. I did the same type of work as my peers.
I loved it. I am thrilled to start full time and am working part time this spring (I did this fall as well after such a great summer there). The people who work there are super kind, supportive, and respectful. The company is innovative and on top of new technologies.
Would recommend it to people who...
Are looking for real life software engineering experience. We didn't do some semester long project that didn't matter. We were each on a team and did real life work.
Impact of work
How much knowledge or experience was needed going in (pre-requisites)?
Time spent working
How did working remote affect your experience?
No, I believe they will return to the office when possible. They allowed people to go into office if they wanted to, but very few employees did (with serious precautions taken of course). HR did an amazing job at not letting the internship being remote ruin the experience.

Interview advice
Interview Rounds
Interview format(s)
Interview type
Advice on how to prepare
Don't be nervous, they aren't looking for the right answer. They want to see how you got there and that you are able to show work and explain your thought process. I was asked a coding question as well as riddles. Take notes in the interview!
More questions? Send the reviewer a message!