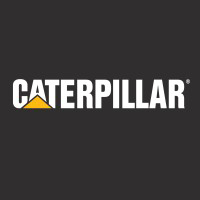 Unstructured internship
Urbana, IL
Employed:

Fall 2020, Spring 2021
Format: In-person
Department: Data Analytics/ MPI
My experience
Overview
I would write SQL queries given an excel spreadsheet description of what the query should be.
The one thing that stands about Caterpillar is how much it values its interns. Our lab manager was very caring and always looked for opportunities that would be best for Caterpillar and you.
Would recommend it to people who...
Clever, have some creativity, and value culture.
Impact of work
Time spent working

Interview advice
How did you find the job / apply?
Interview Rounds
Interview type
Interview questions
The asked your standard behavorial questions. Answer in a STAR format.
Advice on how to prepare
Think of good STAR examples. For my projects, SQL knowledge was important. Some web development knowledge, at least javascript and HTML, were important.
More questions? Send the reviewer a message!