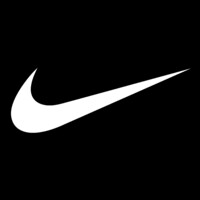 Footwear Consumer Creation Intern
Remote
Employed:

Summer 2021
Format: Remote
Department: Prototyping - Footwear 3D Concepting
My experience
Overview
I created a digitized archive from 3D scans I processed and documentation I collected to reduce physical resources and increase work efficiency.
Pros
Great work environment, flexible schedule
Cons
my role was not as technical as I would have liked and the internship was a little slow and unorganized at times
Impact of work
Time spent working
How did working remote affect your experience?
It was harder to connect with other interns and I wasn't able to work with some physical equipment my team used.

Interview advice
How did you find the job / apply?
Interview Rounds
Interview type
Interview questions
I thought they were fairly easy. Be able to answer behavioral questions and questions about your past experiences.
Advice on how to prepare
Classmates need to know and feel passionate about the brand. I wish I would've known whether the internship would be remote and what my roles would be before the internship
More questions? Send the reviewer a message!