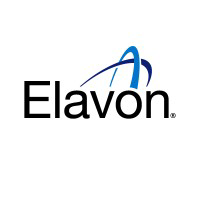 Integration Technologies Intern
Structured internship
Sandy Springs, Georgia
Employed:

Summer 2019
Format:
Department: Integration Technologies
My experience
Overview
The internship program that I participated in had multiple social events with the other interns, such as Escape Rooms and Braves games. We also were given presentations and lectures by higher-ups, and I learned a lot even when I wasn't actually working. The interns all had lunch together daily by the pond, and most days had some kind of event or presentation to attend. The work that I did was mostly supplementary to my team. At the start, I mostly just learned, from learning about Linux to watching my coworker do his work so I knew what I would eventually be doing. Eventually, I helped sort and filter large amounts of data, and created a visualization for it so it was easier for my team to process. Then I began working more outright with the tools and programs that my team typically used.
Every intern had a different experience at Elavon. I know a few who had bad managers, or felt that they didn't contribute much to their teams. I won't say that my experience was universal, but I felt that regardless the opportunities to meet important people in the Elavon hierarchy, do some networking, and get comfortable in the corporate environment were totally worth it.
Would recommend it to people who...
are good team players, enjoy working with others, and are quick learners.
Would NOT recommend it to people who...
do not like an office environment, want to be busy all the time, prefer a less professional atmosphere.
Impact of work
How much knowledge or experience was needed going in (pre-requisites)?
Time spent working

Interview advice
Advice on how to prepare
I applied through CareerBuzz. My interview process was very simple, though I heard from a few other interns that their interviews were more in-depth and more technical than my own.
More questions? Send the reviewer a message!