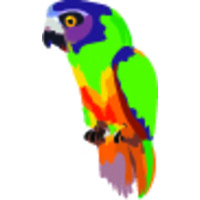 Unstructured internship
Atlanta GA
Employed:

Spring 2019
Format:
Department: Sales
My experience
Overview
I mostly made cold calls. I wrote my own scripts so that was cool but I left so many voicemails and heard so many no's.|I also wrote a script for, and performed, an online demonstration every other week. I wrote a lot of emails. I used HubSpot a lot. It was decent.|The most valuable part was getting to work with the people. I was directly mentored by the CEO, the COO, and sometimes the founder. They were cool.
Would recommend it to people who...
Enjoy talking to people, do not give up easily, love writing and revising, and are looking to gain knowledge and experience
Would NOT recommend it to people who...
Get bored easily, need a lot of interaction with a large office culture
Impact of work
How much knowledge or experience was needed going in (pre-requisites)?
Time spent working

Interview advice
Advice on how to prepare
CareerBuzz!|I did a phone interview and then an in-person interview. They are lovely, hilarious people looking for a great personality.
More questions? Send the reviewer a message!