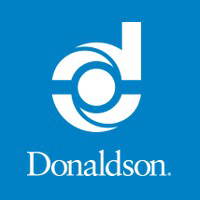 Unstructured internship
Bloomington, MN
Format: In-person
Department: Gas Turbine Systems
My experience
Overview
Designed a new fixture for helping filters self-guide themselves into their mounts making it easier and faster for technicians to replace filters in the field. I also did more mundane intern tasks like cataloguing and cleaning out the team's pallets in the warehouse.
Pros
Good location, good culture, updated offices
Cons
Unlikely to get a full time offer
Would recommend it to people who...
enjoy working on a large campus and enjoy corporate culture.
Impact of work
Time spent working

Interview advice
How did you find the job / apply?
Interview Rounds
Interview type
Interview questions
They asked a mixture of questions to get to know me as well as hypothetical engineering questions.
Advice on how to prepare
This company's HR department is a mess. Your best bet is to network your way into the company and get your name on peoples' radar internally.
More questions? Send the reviewer a message!