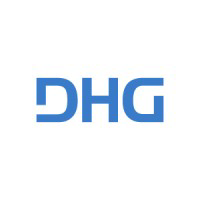 Structured internship
Raleigh, NC
Employed:

Summer 2019
Format:
Department: IT Advisory
My experience
Overview
Most of my time was spent testing internal controls for clients and assisting in the production of different control reports (SOC 1 & 2, SOX, ITCA, etc.). Monday-Thursday we would be working onsite completing our testing and interacting with the clients. After working onsite, only wrap-up work was needed over the coming weeks to complete the reports. We worked on a new client almost every week, which required a good deal of travel. ||I was able to work with different managers every week and gained experience working with different teams and working on different projects. Through this internship I gained a more extensive understanding of internal control procedures and how to improve a businesses security procedures while maintaining efficiency.
Would recommend it to people who...
Are looking for hands on experience within the cyber security/IT Advisory field. DHG does a great job in allowing interns to do the same work as the full-time associates. You will not be getting people coffee or filing paperwork..
Would NOT recommend it to people who...
don't like auditing, aren't familiar with Microsoft excel, aren't able to travel
Impact of work
How much knowledge or experience was needed going in (pre-requisites)?
Time spent working
More questions? Send the reviewer a message!