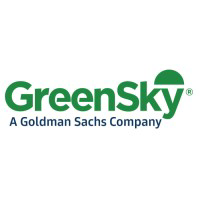 Atlanta, GA
Employed:

Summer 2021
Format: Remote + In-person

My experience
Overview
Spent most of my time coding to monitor data used in GreenSky's real-time "decision engine" for loan approvals. Wrote a pipeline to query data, process it using some moderately advanced statistical methods, then write that info to SQL & create a Tableau dashboard to dissect results.
Intern responsibilities varied widely by team, ymmv
Pros
Work was interesting and I had a lot of independence
Cons
Had to change content of my presentations to make my team look better which felt... dishonest
Impact of work
Time spent working

Interview advice
How did you find the job / apply?
Interview Rounds
Interview type
Interview questions
Case interview was a typical intermediate microeconomics problem w/ some business intuition questions. Make sure you can optimize a cost function. Got asked what Precision/Recall are.
Advice on how to prepare
Have some past analytical projects with results you can talk about
More questions? Send the reviewer a message!