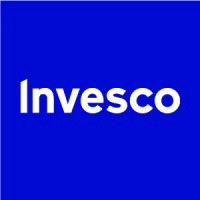 Unstructured internship
Atlanta, GA
Employed:

Summer 2020, Fall 2020
Format: Remote + In-person
Department: Investment Grade Fixed Income
My experience
Overview
Built several model portfolios for clients, created attribution analyses, and created a post trade analysis template to compare actual trades against a model portfolio. Some minor projects like making presentation slides for client meetings, visualizing index changes using Excel/BT to send out weekly reports, and AUM analysis/presentations.
Absolutely loved this internship. Everyone on the team is genuine and understanding. They truly take care of their people whether that's accommodating school schedules, scheduling time for mentorship and networking, or ensuring that you have access to all the tools and resources needed to be successful. Questions always encouraged!
Would recommend it to people who...
love finance and can work without much guidance
Would NOT recommend it to people who...
don't like Excel or don't have a personal interest in learning more about investments everyday.
Impact of work
How much knowledge or experience was needed going in (pre-requisites)?
Time spent working
How did working remote affect your experience?
It was strange not being able to put faces to names at first, but it was easy to adapt after a few weeks. Invesco executed the transition extremely well and always had IT to help troubleshoot connection issues and software updates. The company will most likely incorporate some of these remote capabilities post-Covid

Interview advice
Interview Rounds
Interview format(s)
Interview type
Advice on how to prepare
If you talk about a news article, know more about it than the headline/ summary sentence. Understand how things generally connect in the market (for example, if rates go up, why is that important and what are the implications)
More questions? Send the reviewer a message!