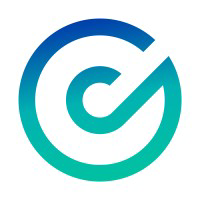 Sustainability Marketing Analyst
Unstructured internship
Remote
Employed:

Summer 2021
Format: Remote
Department: Marketing Team
My experience
Overview
Running Twitter and Instagram accounts. Instagram consisted of designing posts and writing captions. Twitter consisted of posting daily tweets and engaging with other accounts to build up impressions and ultimately increase engagement. In the SEO sector, I helped analyze what the company website was doing well with their SEO and what they could improve on, and now I'm currently working on implementing those improvements. I also have to reach out to journalists/magazines about new updates within the company for more media attention.
This is a company that values your knowledge, so don't be afraid to suggest/implement your ideas!
Pros
Great team and great supervisor. Everyone is adaptable, understanding, and polite. They are open to new ideas and are grateful for whatever you bring to the table as an intern. When assigned projects, you have full reign of how you want to approach it to get it done. Working with this company has definitely made me like my opinions matter, and that they truly believe in the work I can do for them. In turn, I have been able to give them concrete results. It's a super positive work environment!
Cons
Unpaid internship (not great if you need money--I'm struggling with no income this summer). You may or may not be offered a full-time position--they are a start-up, so it really depends. There are some lulls in the workload, but I think that's every job.
Would recommend it to people who...
Love social media, making connections, being creative, and are passionate about the environment/sustainability.
Impact of work
Time spent working
How did working remote affect your experience?
This allowed me to work on my own time, so I felt less pressure to be as productive as possible during a set shift. This in turn allowed me to work when I was ready to get things done without burning myself out. Ultimately, the time I spent on work was as productive as possible.

Interview advice
How did you find the job / apply?
Interview Rounds
Interview type
Interview questions
Tell me about yourself, what experience do you have with marketing, what tools have you used, what are biggest strengths/weaknesses?
Advice on how to prepare
I was connected with Nozama through the internship program, Global Experiences, so the interview process was very quick and simpler than most other interviews I've had in the past. I'm not sure if they accept applications outside of programs like GE.
More questions? Send the reviewer a message!