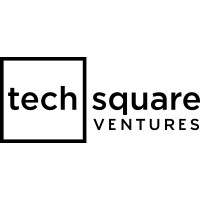 Unstructured internship
Atlanta, GA
Employed:

Spring 2021, Fall 2020
Format: Remote + In-person
Department: Operations
My experience
Overview
My main projects included managing the social media accounts of Tech Square Ventures and Engage, updating the Engage website, conducting research for and assembling the monthly newsletter, and assisting with Engage's Go-To-Market program, Reception, and Kickoff.
I learned so much about the startup world and gained many communication skills. Marketing and social media was a large part of being an Operations intern, especially after I took over the work of a Communications and Design intern in May. The supervisor, Namratha Vedire, is very intelligent, helpful, and kind, and will help you grow so much. Be prepared to be a self-starter and contribute in any way you can, as well as occasionally tolerate some criticism (which is so helpful for growth in this role)!
Would recommend it to people who...
are taking a full semester of classes or are too young to apply to many other internships
Impact of work
Time spent working
How did working remote affect your experience?
This internship was set up in a way that work was optimized even when working remotely. After coming into the office in-person, any other work could be done remotely, and communications skills were very strong among the team if help was needed outside of the office. Overall, working remotely at Engage (part of Tech Square Ventures) was an effective experience.

Interview advice
How did you find the job / apply?
Interview Rounds
Interview type
Interview questions
Questions about experience, education, and knowledge of Engage and Tech Square Ventures and what this company specializes in.
Advice on how to prepare
To get this internship, it is important to be a part of the Honors Program at the Georgia Institute of Technology or apply for credit from another university. I wish I would have researched more about Engage and Tech Square Ventures before I applied so I could come in with more knowledge about the company.
More questions? Send the reviewer a message!