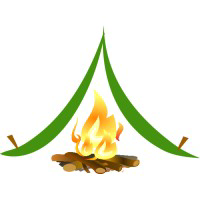 Ridgecrest, NC/Elbert, CO/ Lake George, CO
Employed:

Summer 2021
Format: In-person
Department: N/A
My experience
Overview
I made food for staffers and campers with allergies and dietary restrictions that prevented them from eating the food that was otherwise prepared. In addition, I helped with normal kitchen duties, including unloading trucks, taking inventory, cleaning the kitchen/dining room, washing dishes, etc.
Run, don't walk, the other way when you see flyers advertising these internships. I am currently in conversation with my university's administration to prevent any of our students from having to go through what I did.
Pros
I made connections with some of the people I worked with and was able to appreciate the fact that they were able to attend camp because of my work. Without me, or someone else in my position, many of my campers would not have had the option. I did learn valuable things that will help me in my career.
Cons
I worked an average of 60 hours/week, with a maximum of 92. I didn't make overtime at all, and I only made minimum wage 50% of the time. This is illegal. I was transferred and ended up working at three different camps. Management at the first camp consisted of absolutely no on the job training, followed by being screamed at whenever a mistake was inevitably made. I could go on, but I'll try to spare most of the details. This was hands down the worst experience of my life, the hardest thing I've done, and I was treated better than the vast majority of my coworkers.
Impact of work
Time spent working

Interview advice
How did you find the job / apply?
Interview Rounds
Interview type
Interview questions
The interview questions are not difficult. They mostly concerned my past experiences in food service and my extracurriculars in school.
Advice on how to prepare
This internship should be avoided at all costs, but if you're set on it, just be yourself and talk about your passion for food service and working with kids.
More questions? Send the reviewer a message!