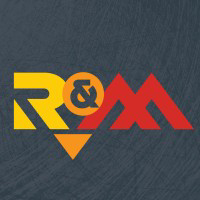 Unstructured internship
Anchorage, Alaska
Employed:

Summer 2021
Format: In-person
Department: Construction
My experience
Overview
I basically worked as a materials inspector for a transportation project. I spent the first month studying and testing for something called WAQTC, which is a certification for transportation materials inspection used throughout the west coast. It lets you test aggregates, asphalt, concrete, and dirt (embankment and in-place density). At the same time, my boss had me do tons of aggregate testing and picking up samples at a shipping center, so I ended up having to study outside of work. FYI, both of these require tons of heavy lifting, as the samples are very heavy. Once I got to the project, I actually spent most of my time reporting on what construction workers were doing and taking tickets from dump trucks (they show how much dirt was hauled at a time). Doing actual testing was pretty rare. This job was incredibly boring, as I was just watching all day from my car. You do get to know how construction projects work though, as you must verify whether every worker is doing exactly what they're supposed to do.
These projects have 12 hour shifts and work Saturdays, so you can collect a lot of overtime pay. My company also gave me a per diem and housing stipend.
Would recommend it to people who...
want to go into construction management or transportation engineering
Impact of work
Time spent working

Interview advice
How did you find the job / apply?
Interview Rounds
Interview type
Interview questions
They asked me a couple questions about my past experience and the classes I was taking at university. They weren't too difficult, as my experience backed me up.
Advice on how to prepare
Pass the foundational engineering courses with a good grade and have a good grasp of your Materials course. Having some final projects to showcase could definitely help. I cold emailed this company before they had any internship listings, so I didn't know what I was actually getting into. I wish I'd taken a better look at the listing after I got the job.
More questions? Send the reviewer a message!