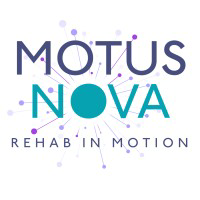 Sales Representative Intern
Atlanta, GA
Employed:

Summer 2021
Format: In-person
Department: Sales and Marketing
My experience
Overview
followed up with people who expressed interest in our products, people who had strokes or had a loved one who had a stroke and were looking for rehab and therapy, had phone calls, texts, and emails with them to assess if they would be a good fit for the product, and then try to sell it to them, utilize various sales techniques and financial aid programs to make sales and improve retention of customers, attend biweekly sales meetings, attend monthly company-wide meetings, lead projects and initiatives for things I was interested in, helped with improving and re-designing the website, gave feedback to the website developer, helped with marketing and social media strategies, promoted the company and product on social media
Pros
experience, getting to see the impact of your work first hand, selling directly to consumers, learn a ton about medical device industry and healthcare industry, work with PhDs, physicians, engineers and more
Impact of work
Time spent working

Interview advice
How did you find the job / apply?
Interview Rounds
Interview type
Advice on how to prepare
Submit the application on their website, stay in close contact, show your interest and show how your skills and/or past experiences would make you a good fit
More questions? Send the reviewer a message!