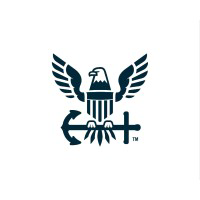 Student Trainee/Engineering
Unstructured internship
Havelock, NC
Employed:

Summer 2021
Format: In-person
Department: Quality
My experience
Overview
I did nothing but follow people to meetings and play on my phone despite looking for work for the first month as thats how long it took for me to get a computer. I was assigned to an area that has nothing to do with my major or interests. Many of the people I worked with were great, especially my supervisor. However I did a rotation with the area most closesly related to my major and they tried to get me out of there as soon as possible. The work I was eventually given was busywork on thr computer. Very poor communication and organization on the administrative side as expected from the government.
Impact of work
Time spent working

Interview advice
How did you find the job / apply?
Interview Rounds
Interview type
Interview questions
There was no interview. I was offered a position with no information and the HR reps did not even know what I would be doing. I was also told that my pay would be increased because I had completed two academic years, but at the time of applying I obviously hadn't completed my second year. It took many emails to eventually just get shut down in that regard.
Advice on how to prepare
If you have other options that are remotely interesting, go with those. It is good to experience government work to compare it to the private sector, as I personally will not likely return to the government.
More questions? Send the reviewer a message!