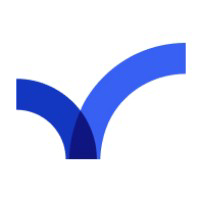 Site Reliability Engineering Intern
Remote
Employed:

Summer 2022
Format: Remote

My experience
Overview
Mostly made PRs into a repo containing deployment scripts (primarily Ansible and Terraform) to deploy a particular application. A little bit of exposure to Kubernetes/containers. Created an open-source contribution to Terraform upstream. Everything was running in AWS--already had some knowledge so helped out with some miscellaneous administrative tasks and developer requests with that.
Pros
Manager, team were outstanding. Very flexible remote work environment. There was a lot of freedom to select areas to work on. No time wasted in meetings, just your typical standup and 1:1s.
Cons
The mission of the company is interesting, but a lot of products came from acquisitions and aren't super interesting tech stack wise. I personally didn't find this product particularly exciting to work on. Re: long-term, the company has had recent layoffs and frequent executive turnover.
Impact of work
Time spent working
How did working remote affect your experience?
Team has a great remote culture, mostly regular hours but no "bossware" BS and no culture of always online/instant slack replies.

Interview advice
How did you find the job / apply?
Interview Rounds
Interview type
Interview questions
Basic recruiter phone screen, then interview with manager and team. Interested in past experience re: SRE tooling, not too many technical questions. Some questions about education but mostly just talking about whatever classes you recently took, what you got out of them, etc.
Advice on how to prepare
Pretty straightforward interview. No coding interview/leetcode BS, especially not for SRE. Mostly looking for experience, if you don't have prior work experience talk about personal projects or just playing around with SRE-related tools (containers, Linux admin, CI/CD, etc.) on your own.
More questions? Send the reviewer a message!