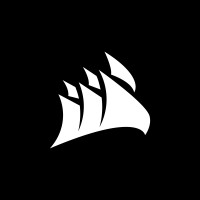 Digital Marketing Specialist Intern
Remote
Employed:

Summer 2021
Format: Remote
Department: Elgato Marketing Team
My experience
Overview
My main projects were to support and oversee major advertisement campaigns on different social media platforms. Through A/B testing, I learned how to enhance our outreach and create growth for our social channels. During my experience, Elgato launched 9 new products at once, so I got to do other tasks such as attending marketing brainstorming sessions and moderating virtual chatrooms during livestreams. Overall, it was a really enjoyable experience!
I took two summer internship classes on top of working full-time hours at this internship, so it was definitely a lot to juggle! That said, definitely explore options at your university for receiving college credit during your experience!
Pros
Increased my Network, Refined Skillset, Paid Internship, Employee Discount, Virtual Global Community, Intern Lunch-and-Learns, and a Caring, Fast-Paced Environment
Cons
Work Long Hours, Can be lots of Pressure
Impact of work
Time spent working
How did working remote affect your experience?
The experience normally takes place in-person, so it was sad not getting to meet everyone physically. With that said, a lot of communication happens virtually, so it did not affect the overall core of the internship experience.

Interview advice
How did you find the job / apply?
Interview Rounds
Interview type
Interview questions
There were several questions regarding my past experience and my knowledge on certain areas of digital marketing and social media. There was also a question that asked what my strategy would be to develop a non-existent product, so it is important to have a clear understanding of what the position entails. They were not terribly difficult questions, and I did take some time to think about what I was going to say.
Advice on how to prepare
The cultures of Elgato and CORSAIR are filled with passionate individuals who are excited about the future of gaming and technology. It is important that you define your purpose for applying! I'm not a marketing major, and I did not have any prior ad experience compared to other applicants. However, I was familiar with the brand for several years and was passionate about the opportunity to learn through this internship. Finally, note that COVID-19 shifted this position to be remote; normally, the internship is in-person and requires relocation. Take your time, do your research, and be ready when the next application cycle opens up!
More questions? Send the reviewer a message!