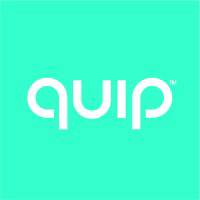 Structured internship
Brooklyn, NY
Employed:

Spring 2020, Summer 2020
Format:
Department: Hardware
My experience
Overview
While I was in office, alot of my time was spent developing a new product for Quip (top secret shh). I was the primary designer on the project and worked alot with our engineers developing mechanisms and creating prototypes. I interacted with our CEO multiple times a week to get feedback on designs. I also did alot of packaging work, team brainstorming, and rendering.
Even though covid affected my internship they still kept me on through summer and allowed me to work from home in atlanta. They were super flexible and still gave me plenty fo work despite my change in location.
Would recommend it to people who...
Are interested in physical product design that heavily focuses on consumables and user experience. Also people who are looking for a start-up environment.
Would NOT recommend it to people who...
want to do UI/UX, like a heavily formal/structured environment.
Impact of work
How much knowledge or experience was needed going in (pre-requisites)?
Time spent working

Interview advice
Interview Rounds
Interview format(s)
Interview type
Advice on how to prepare
It was a pretty basic "walk me through your portfolio" interview. I think it was probably more lax than usual considering I applied for spring and they probably had less applicants.
More questions? Send the reviewer a message!