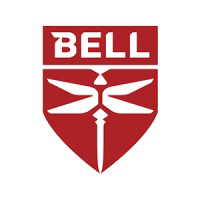 Fort Worth, Texas
Employed:

Summer 2021
Format: In-person
Department: Facilities; Strategic Campus Planning
My experience
Overview
I worked a lot on their capacity/projected capacity. I also worked on new buildings coming up for employees + standardization. A lot of it went to the executive team and I was fortunate enough to present to the CEO.
Starting offer for their engineering LDP is 71k with varying relocation amounts. I'm not sold on Texas, but if you're into that area/from there, the culture makes it very appealing along with the moves people make into diff departments.
Pros
Got to be really introduced the higher ups and was credited for my work. My mentor was phenomenal and I feel like I made connections/was encouraged across the company. They have a strong intern to hire pipeline.
Cons
Not everyone had the experience I did- some people did not have good managers and had less meaningful work, but my team did attempt to support them as well. WFH is not really supported here.
Impact of work
Time spent working

Interview advice
How did you find the job / apply?
Interview Rounds
Interview type
Interview questions
First call was with HR just to screen me. Second call was with a manager in the department based entirely on experience and lasted literally 5 minutes.
Advice on how to prepare
This was a less technical internship- just more about problem solving.
More questions? Send the reviewer a message!