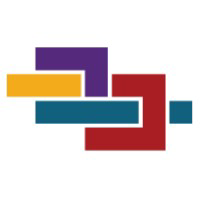 Marketing Associate Co-op
Unstructured co-op
Remote
Employed:

Spring 2021
Format: Remote
Department: Marketing
My experience
Overview
Manage their social media, do a lot of market research, writing PR content (pitch emails, press releases), some design work (bc I asked for it), analyzing data on Excel
Everyone was extremely friendly/willing to answer any questions/eager to be of any help, but most people are from Fidelity (old, wealthy, kind of boring lol). It's especially important to be timely when requests come in and keep track of deadlines.
Would recommend it to people who...
Want to break into the fintech industry
Impact of work
Time spent working
How did working remote affect your experience?
Definitely gave me more flexibility with time, but I missed out on the experience of going to an office and getting to know everyone else at the company better.

Interview advice
How did you find the job / apply?
Interview Rounds
Interview type
Interview questions
There weren't that many questions, but I think it's because they wanted to hire me from the get-go based on my resume and writing sample. We started with "tell me about yourself" which is a prompt I was already prepared for. They also asked why I chose Marketing, why I applied to the position, etc. Pretty basic. Most of the interview was honestly the interviewer telling me what the company and position were about.
Advice on how to prepare
It really depends on the interviewer. There aren't many "required" questions. The interviewer is most likely looking for something very specific for the position, so just be yourself and be straightforward about your abilities. Make sure to act really friendly and personable.
More questions? Send the reviewer a message!