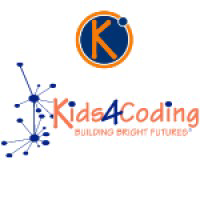 Remote
Employed:

Summer 2021
Format: Remote

My experience
Overview
I formatted the curriculum and taught Mobile App Development and 3D Game Design courses for the summer.
was blamed for many things that were results of lack of communication on the leadership's part even after I double and triple checked with them. They claim they always will defend their instructors, but whenever a parent had an issue with anything, I would get blamed for it without them even checking for any validity through the zoom recordings or my accounts of the classes. I loved working with the kids, but this experience left such a bad taste in my mouth. I will probably never work for a startup again, especially not remote!
Pros
teaching the kids was great
Cons
the leadership; lack of HR department so if you have issues (especially with leadership/founders) , they don't really get dealt with.
Impact of work
Time spent working
How did working remote affect your experience?
I didn't get to meet any of the other instructors; only really spoke to the co-founder that was in charge of hiring me. Felt kind of isolating tbh. Didn't feel like I was apart of a team at all.

Interview advice
How did you find the job / apply?
Interview Rounds
Interview questions
No interview questions at all. Co-founder just got on a zoom call and asked me to label my proficiency from 1-5 in the skills on my resume. She then asked me to send her references and that's it.
Advice on how to prepare
Don't do it unless you're just looking for some money for the summer. Not really an internship; you're just teaching kids stuff you already know and you don't really learn anything in terms of bettering your skills.
More questions? Send the reviewer a message!