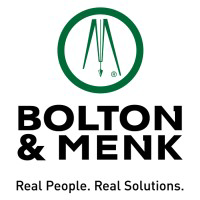 Unstructured internship
Jefferson, IA
Employed:

Summer 2021
Format: In-person
Department: Ag Drainage
My experience
Overview
Determined wetland creation feasibility using ArcMap and drainage district plats and profiles. Compiled a list of feasible and non-feasible wetlands, parcel owners, calculated length of inlet and outlet tiles needed, easement areas, cost of each wetland, and created shapefiles for new tiles and easement areas. Side projects include creating maps for other existing projects, and updating ground profiles in Civil 3D
The company is great and has many locations throughout the Iowa and Minnesota. According to the intern get-to-know-you meeting, they have 100 or so interns a year so there's a good amount of opportunity, and they tend to hire out of their intern pool. For locations like Jefferson I do suggest being comfortable with being in a small town. I'm from a city so it was a slight culture shock going from a city of 300,000 people to a town of 4,000.
Pros
Coworkers are extremely friendly and easy to get along with, everyone is willing to help and answer questions, the work is challenging, and especially in the summer there's a lot of it
Cons
Some of the work can be tedious and confusing, if you don't ask questions you might do it wrong, but not everyone knows exactly what project you're working on, there's no short-term rentals in Jefferson and it's a 45 minute commute from Ames where most short term rentals are
Would recommend it to people who...
Are interested in working in the ag drainage or water resources field, who like working with farmers and landowners, and are interested in further their ArcMap/GIS skills
Impact of work
Time spent working

Interview advice
How did you find the job / apply?
Interview Rounds
Interview type
Interview questions
Mainly asked about past experience especially since they try to match each interns experience and interests with their respective projects. Asked about CAD software I've used and mapping software. Any modeling experience and if so what type. Side projects I've worked on. Pretty straight forward interview I'd say. Just show passion and interest in working
Advice on how to prepare
Be honest. I told them I've never worked with Civil 3D and got my CAD classes out of the way in high school. Yeah I could've shot myself in the foot, but I didn't want them to expect me to be knowledgeable using CAD then be shocked when I knew nothing and took probably longer than some interns. Also be yourself. Company culture fit is extremely important. If you don't fit in, the money is nice, but you'll feel out of place and not extremely happy with your experience.
More questions? Send the reviewer a message!