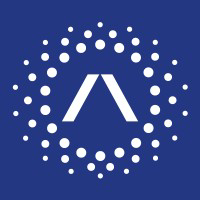 Unstructured internship
Remote
Employed:

Summer 2020
Format: Remote
Department: Propulsion Systems
My experience
Overview
Design simulations for electrified propulsion systems. Using MATLAB to simulate part choices before manufacturing and testing
I think overall this internship would have been really good but was negatively impacted by COVID. It was much harder to get in contact with engineers in charge of the systems I was simulating which slowed me down. It might also have been due to the fact that this area was relatively new for the company. I think overall they tried to make the remote internship meaningful so I am grateful for that.
Would recommend it to people who...
Like understanding how different systems work together and why some parts are chosen over others
Impact of work
Time spent working
How did working remote affect your experience?
It was a lot harder to get in touch with people to get information. Lots of emails to other engineers were ignored since they had so many emails to go through

Interview advice
How did you find the job / apply?
Interview Rounds
Interview type
Interview questions
Mostly questions about my prior work and projects related to automotive
Advice on how to prepare
Being part of an FSAE team or related design team is very helpful for these types of internships.
More questions? Send the reviewer a message!