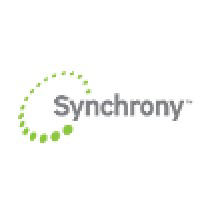 Remote
Employed:

Summer 2021
Format: Remote

My experience
Overview
I built machine learning models using financial data and got to see what it took to be a data scientist. My project started with data exploration and went all the way to implementation.
would highly recommend working here the work/home life balance is amazing
Pros
I learned a lot about what it takes to be a data scientist in a company setting, always had work to do, was able to do it on my own time through research but also had support in asking questions, got to take half days on fridays and everyone is super nice and supportive
Cons
projects depend on your assignment leader which is a real hit or miss, I loved mine and my project but you don't get to chose what are you want to work in
Impact of work
Time spent working
How did working remote affect your experience?
They did a pretty good job at keeping us busy and also bond well with other interns even though it was virtual

Interview advice
How did you find the job / apply?
Interview Rounds
Interview type
Advice on how to prepare
Just be confident and inviting! This company is looking more for personable people who are willing to put in the hard work rather than those who think they know everything. They don't give out full time offers to everyone though so make sure you start networking and don't become a ghost at the beginning, it'll help in the long run.
More questions? Send the reviewer a message!