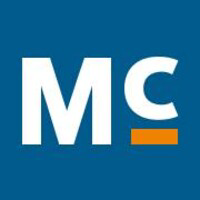 Associate Data Analytics Intern
Remote
Employed:

Summer 2021
Format: Remote
Department: Enterprise Analytics
My experience
Overview
Developed a dashboard to help supply chain teams better understand trends in shipments and orders. Worked with these teams to customize the project.
It was very nice getting to know the people at McKesson; however, the work may not be the most exciting
Pros
Very helpful and friendly team, not stressful, beginner-intermediate level work with appropriate help,
Cons
Not too engaging, fairly simple or straightforward work
Impact of work
Time spent working
How did working remote affect your experience?
It was difficult to stay accountable and productive. However, McKesson employees did a great job of trying to connect with me on a team level.

Interview advice
How did you find the job / apply?
Interview Rounds
Interview type
Interview questions
Standard questions about background, work on projects, and individual traits. Coding questions were all fairly straightforward Python/SQL questions that test working knowledge of algorithms and data structures.
Advice on how to prepare
Make sure to have solid coding fundamentals and a project or two to describe.
More questions? Send the reviewer a message!