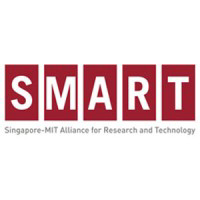 Lexington, MA
Employed:

Summer 2022
Format: In-person
Department: Division 3
My experience
Overview
I worked on two projects, one that was more hardware focused and another that was focused on ML (computer vision task and signal processing). My group specialized in radar which was a completely new subject for me, but they were very accommodating and provided me with the resources and support I needed to learn. I was able to pick p many new skills including C++ (I'm mainly a Python guy), and I learned a lot over the course of my internship. My supervisors were both patient and willing to dedicate time to help me grow as a researcher and developer. I was also able to travel to White Sands Missile Range in New Mexico for field work (all expenses including flight, lodging, and food paid for by the lab) which was an amazing experience!
I had an amazing experience at MIT Lincoln Laboratory and I doubt any other internship experience I'll have will overshadow how much fun I had. Depending on your group, you'll have a great time and learn a lot while doing meaningful work towards our nation's national security.
Pros
The people at LL were definitely the best part. I loved my group and fellow interns, and the staff set up fun activities for the interns. Everyone was smart and outgoing, and us interns went out on our own activities as well. However, I did hear that some groups did not have as many interns as we did and there was less of a bond between the interns, so the experience there does seem to vary from group to group. Being able to travel to White Sands in New Mexico was also an awesome, once in a lifetime experience. However, my group in Div 3 is usually one of the only groups to offer travel as part of the internship experience so I definitely got lucky there. The work is great, and my supervisors were both extremely accommodating to specific topics I wanted to work on. I was interested in ML so they let me work on a second project related to my interests on top of the initial project I was assigned, which was really cool. As an intern, you'll work on projects that actually matter and things that LL will actually use or deploy in the field. You'll also get a Secret-level security clearance which is a huge plus if you're interested in defense-related work, and will help your career. The laboratory hosted many seminars which interns were allowed to attend, and there were plenty of great activities including the Intern Innovative Challenge and conferences to listen to. Interns are encouraged to go and experience as many of these opportunities as they can. Cafeteria food was great with both healthy and unhealthy options, but you do have to pay for lunch (and breakfast if you choose). The fries are legendary, and the salad bar was great too!
Cons
Subsidized housing at Northeastern wasn't the best, something all of us interns agreed on. Summer 2022 interns were housed in West Village A. The rooms hadn't been cleaned properly before we moved in, there were issues with our laundry cards for the first two weeks, and some interns reported weird smells and bad ventilation. We heard that LL used to house interns on the MIT campus but the dorms there do not have AC. Overall, it's bearable for only around three months of living and the AC and proximity to Ruggles Station is great. The housing costed $250 per week (automatically deducted from our paychecks), and some of us expected better for the cost. The commute wasn't necessarily a con as it is great that the lab provides their interns with free transportation from both the MIT campus and the Northeastern housing to
Impact of work
Time spent working

Interview advice
How did you find the job / apply?
Interview Rounds
Interview type
Interview questions
Be ready to talk about past experiences and technical projects you've worked on in the past. You can use the STAR method for behavioral questions, and the interviewers are very chill. The interview felt like a conversation and the interviewers also talked about their group and the type of work they did, leaving time for questions at the end. Both of my interviewers turned out to be my future supervisors which was great :-)
Advice on how to prepare
Apply through the MIT Lincoln Lab careers page!
More questions? Send the reviewer a message!