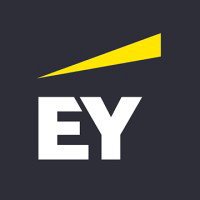 Remote
Employed:

Summer 2021
Format: Remote
Department: Client Business Services (CBS)/Rotational
My experience
Overview
I documented control testing in Excel, fixed annotations in a pdf, created tables to organize evidence in word. Resource planning and engagement economics in excel, just keeping track of people and hours in excel using data provided. Capstone project of my intern team and a coach worked on a client's return to work plan.
Pros
Helpful team, kind, answered my questions, introduce myself to clients on meetings, free training courses and skill badges, open door policy/able to reach out to anybody and set up a coffee chat, got to have team lunches
Cons
Shorter than I wanted it to be, some service lines had way less work because the season, required company learning modules to be finished before end of internship
Impact of work
Time spent working
How did working remote affect your experience?
All work was remote with option to come in person if you wanted to. More flexible and got to meet people all across the country. Less interaction with other interns unless I went in the office.

Interview advice
How did you find the job / apply?
Interview Rounds
Interview type
Interview questions
1 self-recorded video interview and 2 video interviews with different managers. How did you work with a team on differing points of view. Resolving conflict, describe how you overcame difficulty.
Advice on how to prepare
Advice: have your resume reviewed by career center, apply early, be a member of NABA or ALPFA for the Launch program, attend a company event to meet recruiter, follow in an email about meeting them when they say you are interviewing and thank them for the opportunity. In internship reach out to anyone you are interested in learning about, take advantage of every opportunity/try new work. I'm not familiar with excel but I did several excel assignments and my team gave me pro tips/helped me when I got stuck, and EY gives access to courses for excel for beginners. Ask for work if you don't have it and let someone else know outside your team if you still can't get anything.
More questions? Send the reviewer a message!